My first drum kit was a vintage Pearl set. I went to an auction with my mother and my brother, who was looking for a guitar amplifier. The drum kit came up came up for sale. It was passed in at the asking price. I was 12, so my mother sent me to negotiate (ie plead) with the seller. We purchased it for $45. It was a white marine pearl kit, probably already 20 years old. Many years later, I was given a sponsorship with Pearl. I went on to play a Pearl kit for most of my live and studio work.
Pearl DLX
My original sponsorship was a DLX 7500 set. These are now prized by collectors, owing to the interesting combination of birch and mahogany in one shell.
"The DX 7300 Series (covered finish) and the DLX 7500 Series (lacquered finish) were introduced in 1984 and featured 7 ply shells: birch (outside), mahogany (middle), and lamin (inside) for superb sound with fantastic low-end punch. Priced affordably, they nevertheless featured high-end components such as double braced hardware, SuperHoops, and Pinstripe heads. In 1985, a five-piece DX kit with 22" bass drum and hardware listed for $1650, the 24" bass drum version listed for $1720."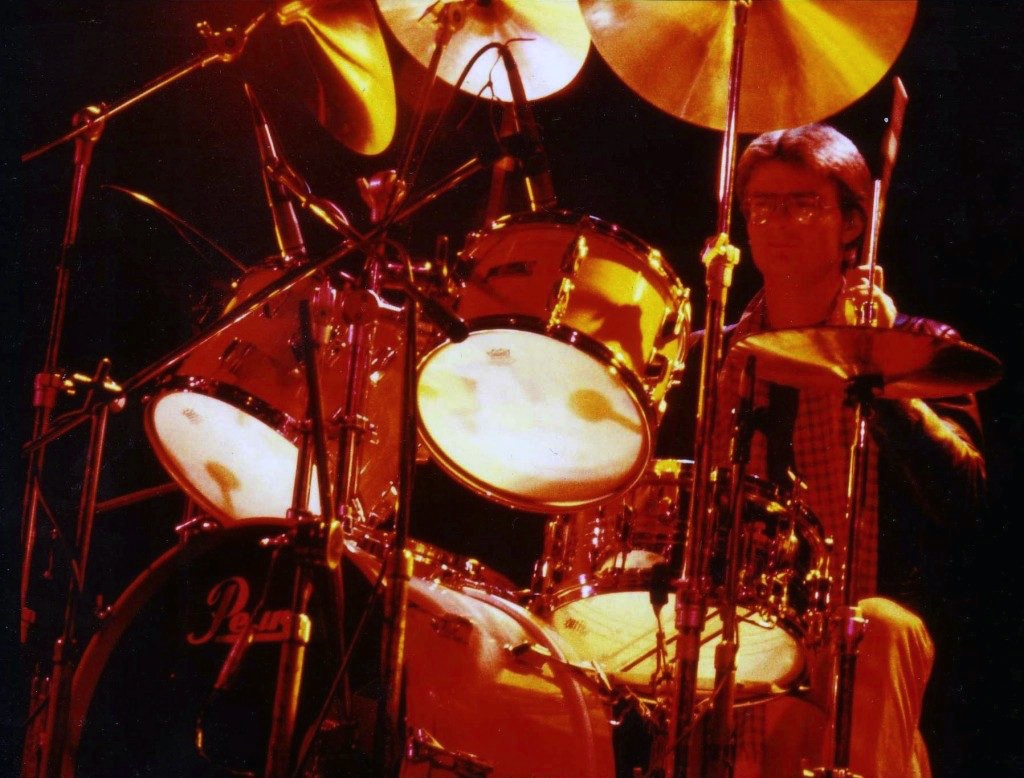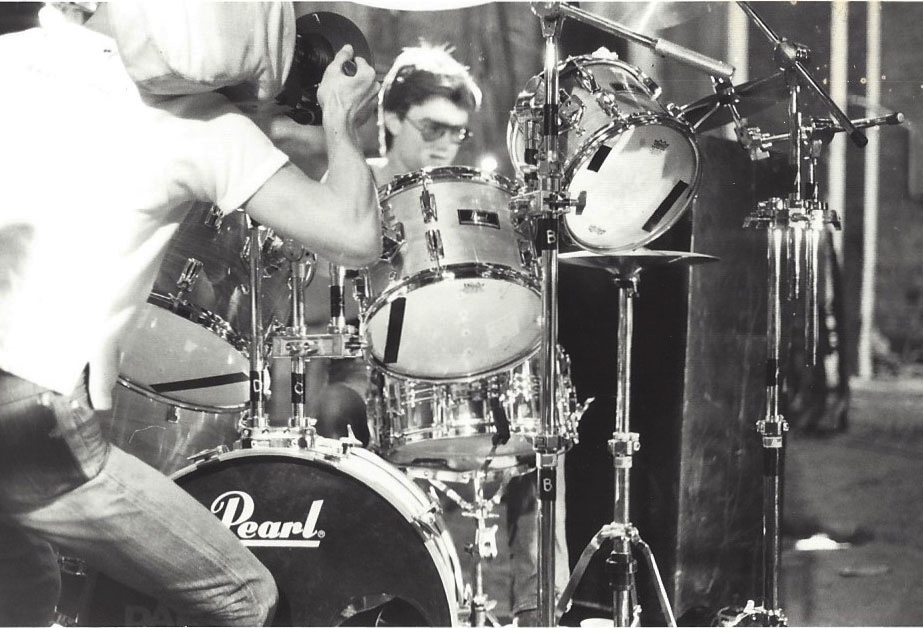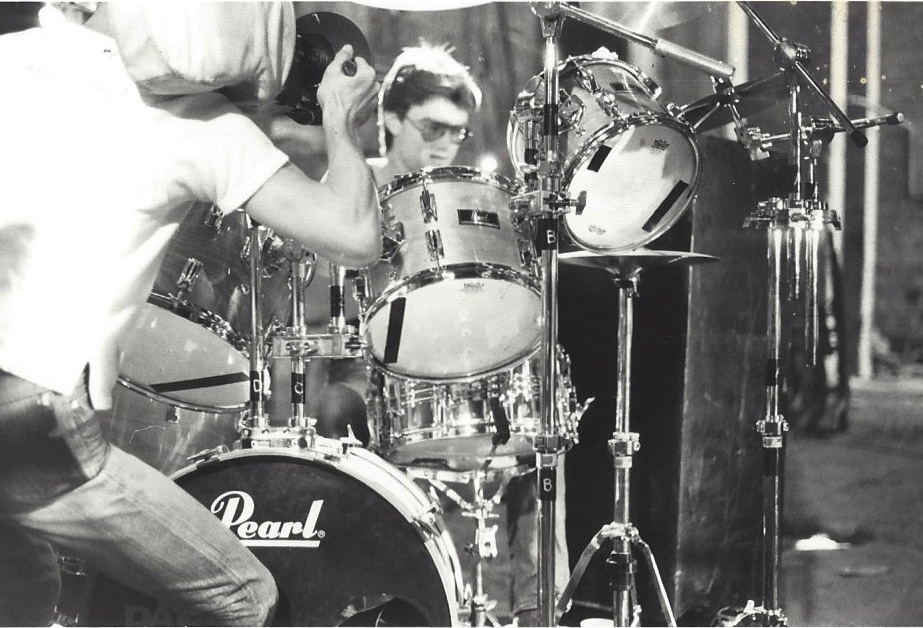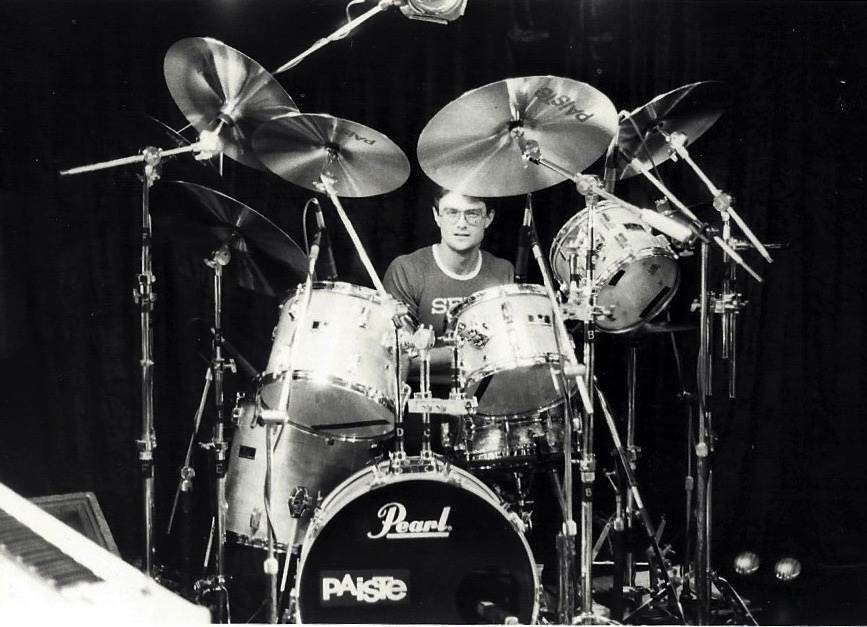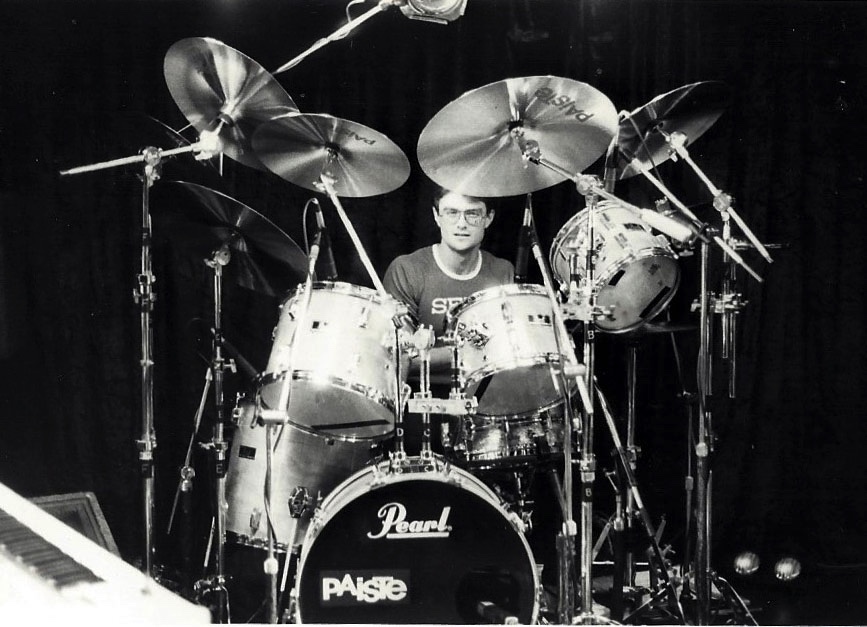 Pearl GLX 9500 "Super Gripper" series drums
Thanks to Australian mega producer Charles Fisher; and the generosity of Gary Hyde, I traded in the DLX for a set of piano black GLX. I was playing on a session for Charles at Trafalgar Studios in Sydney when he announced that he was unhappy with the bass drum sound. I was soon driving to the nearby Billy Drum Drum Clinic. They let me leave with their most expensive drum set; and it's been a life long musical companion.
The Pearl GLX "Super Pro" series featured all 6 ply, 7.5 mm all maple construction, 2.3 mm rolled steel "Super Hoops" and "Super Gripper" quick release lugs. These are well built drums, with a lot of attention to detail, similar in construction to the Masters Series. The GLX's are also heavy, owing to the weight of the hoops and the two piece lugs. Manufactured from 1985 – 1988, the basic kit retailed in 1985 for US$2,440.
My GLX kit consisted of a 22″ x 16″ bass drum; 16″ x 16″ floor tom; rack toms in power sizes – 13″ x 11″ and 12″ x 10″; and a 14″ x 6.5″ maple snare drum. I quickly ordered an 10″ x 8″ rack tom. This drum arrived with a clear interior, while the rest of the kit is finished in black nitrocellulose lacquer, inside and out. These are high end 80's Japanese drums, made from USA maple; and they tough and beautifully made. The sound is warm and loud.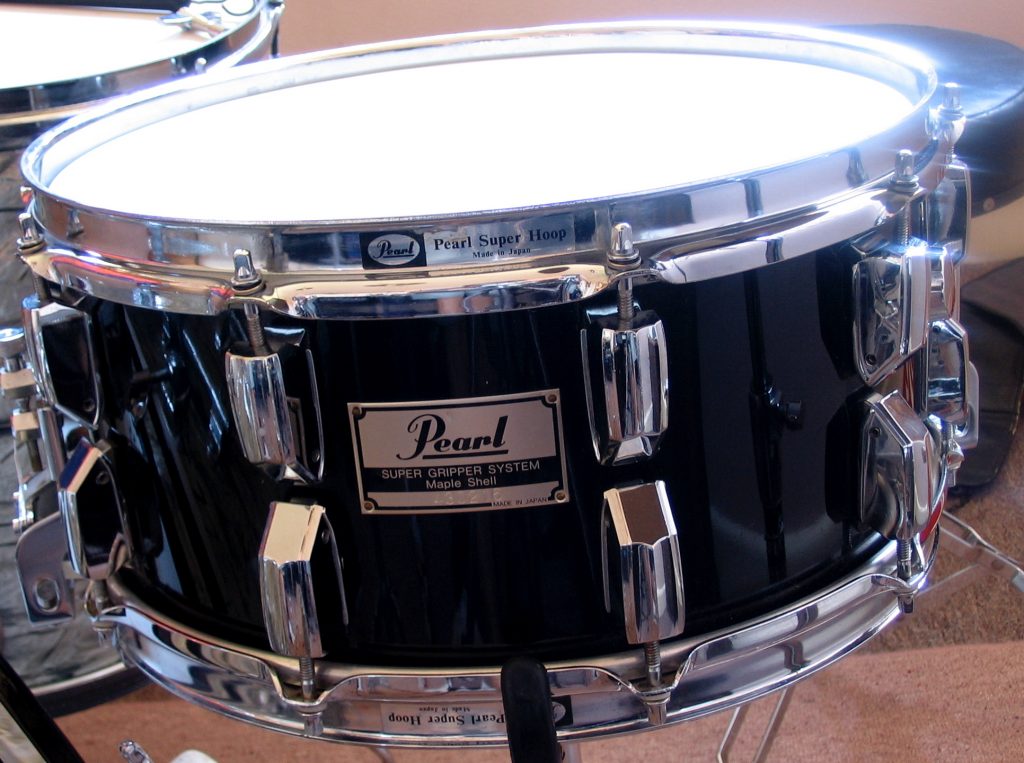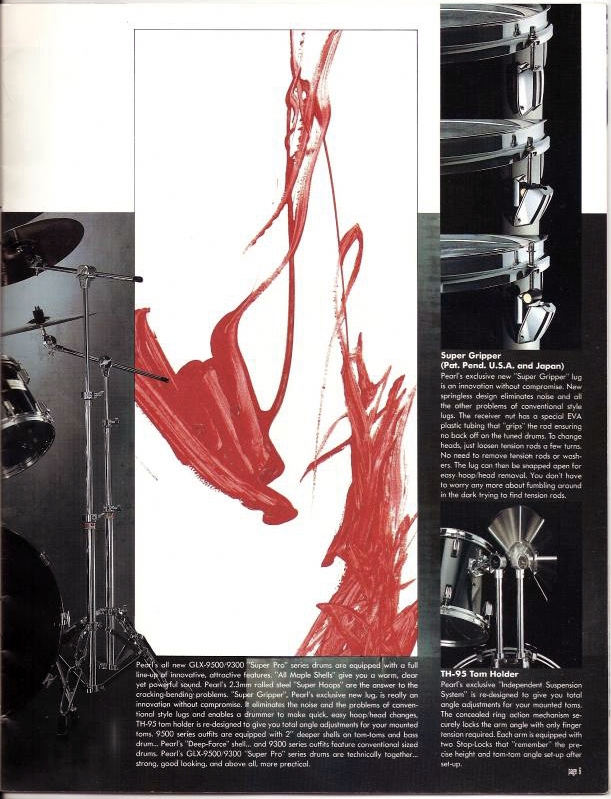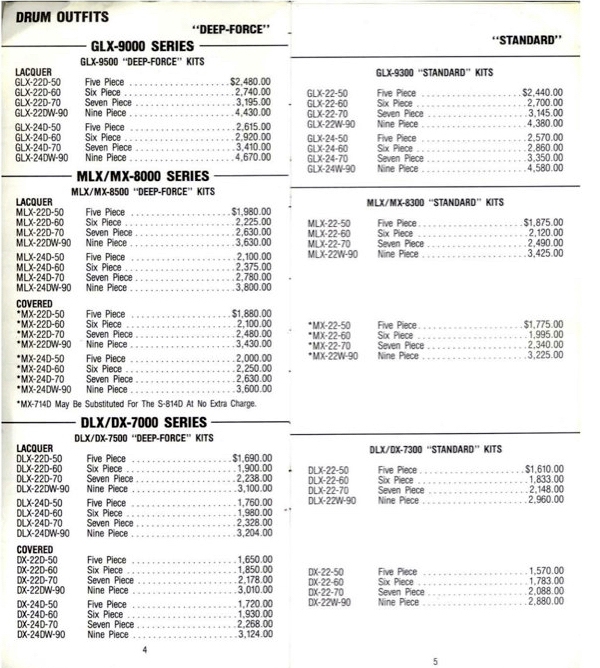 I was lucky enough to rescue a Pearl MLX series 20″ bass drum, in a sort of walnut colour, just before it was bolted upside down on the ceiling of the store. I had it refinished in matching black lacquer and it's small size and big sound meant it became my regular bass drum. Power toms soon became unpopular. But the 10″ x 8″ and 12″ x 10″ had a nice interval between them, so I used them mounted on the 20″, with the 16″ floor tom, until I found a Pearl 14″ floor tom many years later and also had it refinished by spray gun maestro Humphrey, from ColorWorx.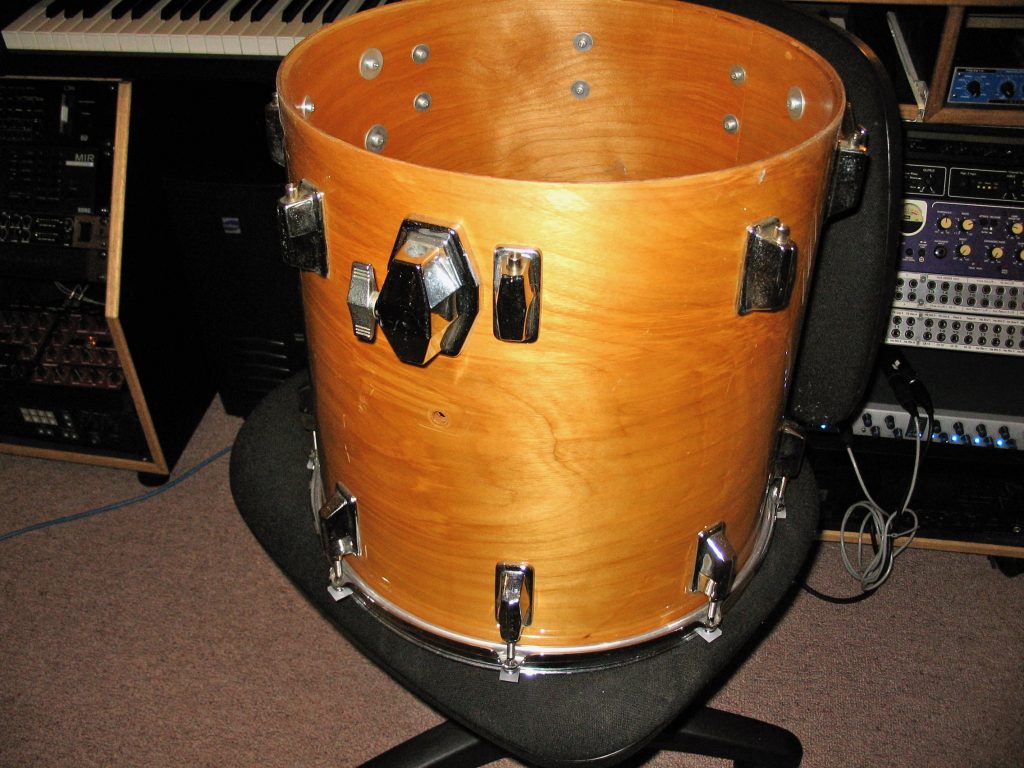 The picture below shows the set, much as I have played them, for about 30 years. They have held up really well and sound wonderful.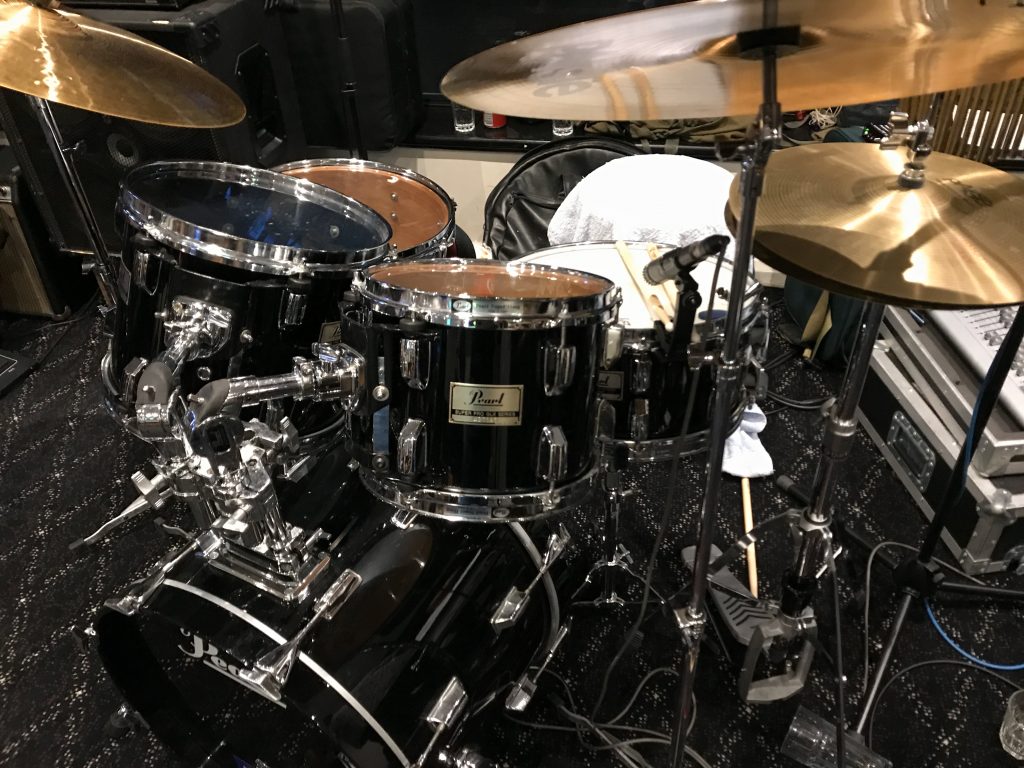 Footnote: This kit was once stolen from my car, which was parked outside my house. I think a miracle of some kind bought these drums back to me. The police detective who found them was also a distant relative. I play this kit just about every week – and they never sit in the car.